2018 Taipei International Packaging Show
The 2018 Taipei International Packaging Industry Show is just around the corner.
You are most welcome to visit our booth at the show, we will be more than happy to help you find the best solutions for your business in the sealing and packaging industry.
---
10 Jun, 2018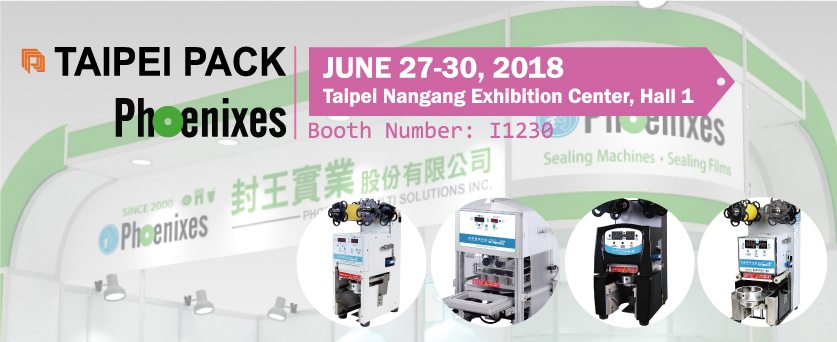 Phoenixes will attend the 2018 Taipei International Packaging Show "TAIPEI PACK"
at the Taipei Nangang Exhibition Center from June 27th to June 30th.
We are more than honored to invite you to visit our booth.
Exhibition Information
Exhibition Name: 2018 Taipei International Pacakging Show
Exhibition Time: 2018/06/27 ~ 2018/06/30, 09:00 - 17:00
Exhibition Venue: Taipei Nangang Exhibition Center, Hall 1
Booth Number: I1230
Booth Map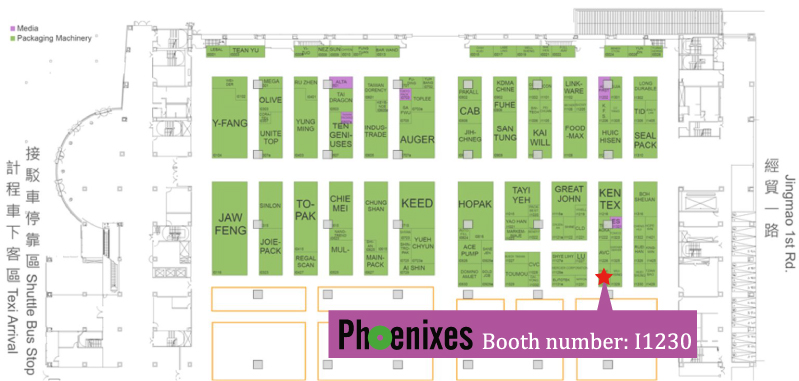 Exhibition Address
PHOENIXES Products
Phoenixes E-Catalog
Click to download the E-catalog.
Download
PHOENIXES 2018 Taipei International Packaging Show Introduction
PHOENIXES MULTI SOLUTIONS INC. is Taiwan supplier and manufacturer in Producing a variety of sealing machines and also provides business industry. PHOENIXES has been offering our customers high quality Sealing Machine, Sealing Film, Sachet Filling Machine, Disposable Cup, Restaurant Bibs, Automatic Sealing Machine, Cup Sealing Machine, Cup Sealing Film, Plastic Cup, Paper Cup, Tray Sealing Machine, Rotary Sealing Machine, Fructose Diespenser, Syrup Dispenser, Powder Dispenser, Production Line Sealing Machine since 2000. With both advanced technology and 23 years experience, PHOENIXES always make sure to meet each customer's demand.