---
Biodegradable Eggshell Straws
Straws
In order to achieve sustainable development and waste reduction goals, our TGP eggshell straws are made from Eggshell formula (Bio-calcium powder) and compostable bio-polymer. These elements make our straws biodegradable, plastic free, environmental friendly, waterproof, anti-bacterial and they can be decomposed and return to the earth after use.
TGP-Taiwan Green Pack Eggshell Straws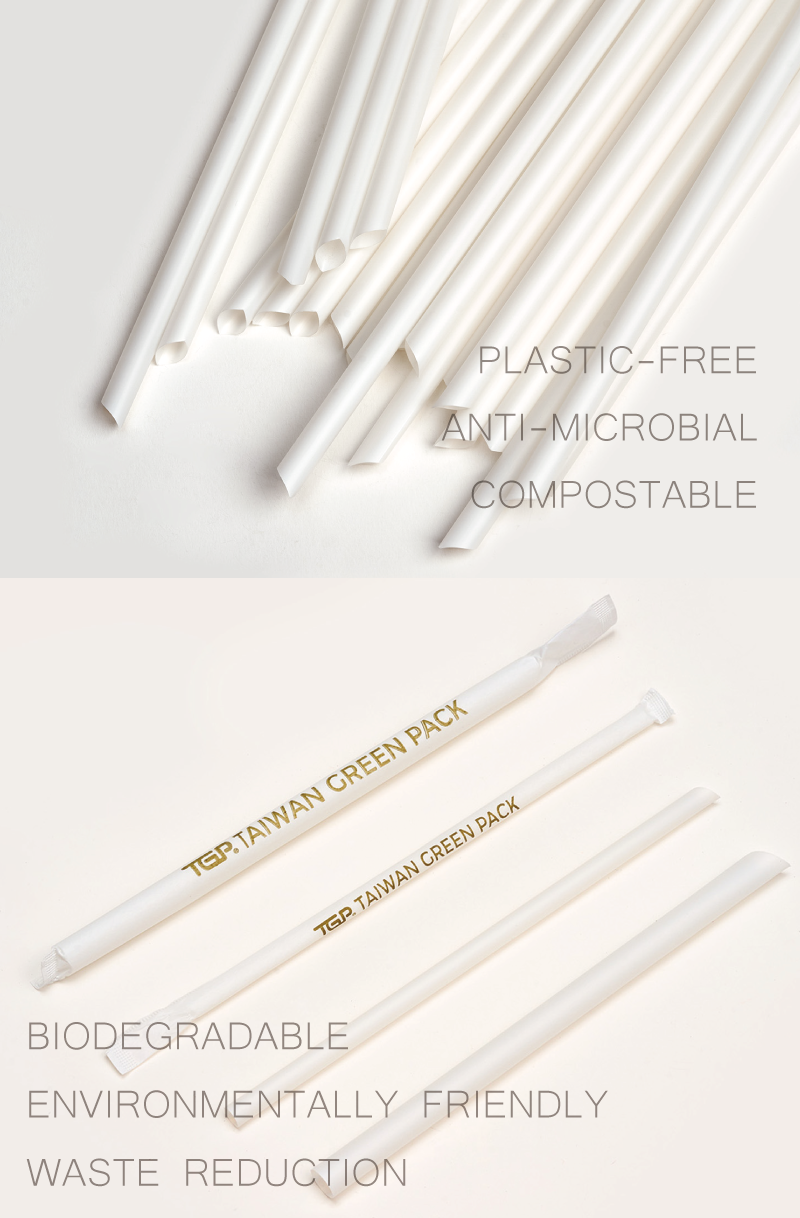 Features
Length: 210mm
Diameter: 6mm, 12mm.
Cut: Pointed or Flat end.
Color: off-white.
Materials: Eggshell formula(Bio-calcium powder) and compostable bio-polymer.
Heat tolerance of 60°C, recommended for cold drinks.
Shelf life of 1 year at room temperature.
It can be disposed as general garbage or throw in the composting facility.
PP, PE, PS, PET, PVC plastic free.
Certified by FDA and SGS as plastic-free, non-toxic, anti-bacterial and heavy metal-free.
Raw materials are certificated with the composting experiment ASTM D6400/EN13432.
Download

---

Click to download TGP Biodegradable Straws product information to your folder.

---

---