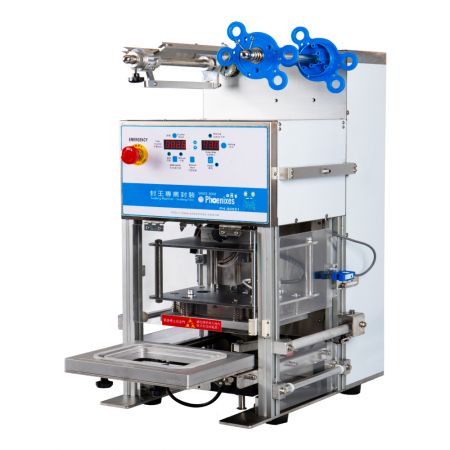 Our PH-900 Series Models are premium automatic sealing machines for all shapes, kinds and sizes...
PHOENIXES Sealing Machines Service Introduction
PHOENIXES MULTI SOLUTIONS INC. is Taiwan Sealing Machines supplier and manufacturer with more than 18 years experence. Since 2000, in the Producing a variety of sealing machines and also provides business industry, PHOENIXES has been offering our customers high quality Sealing Machines production service. With both advanced technology and 18 years experience, PHOENIXES always make sure to meet each customer's demand.
PHOENIXES welcome you to view our high quality products and feel free to
Contact Us
.