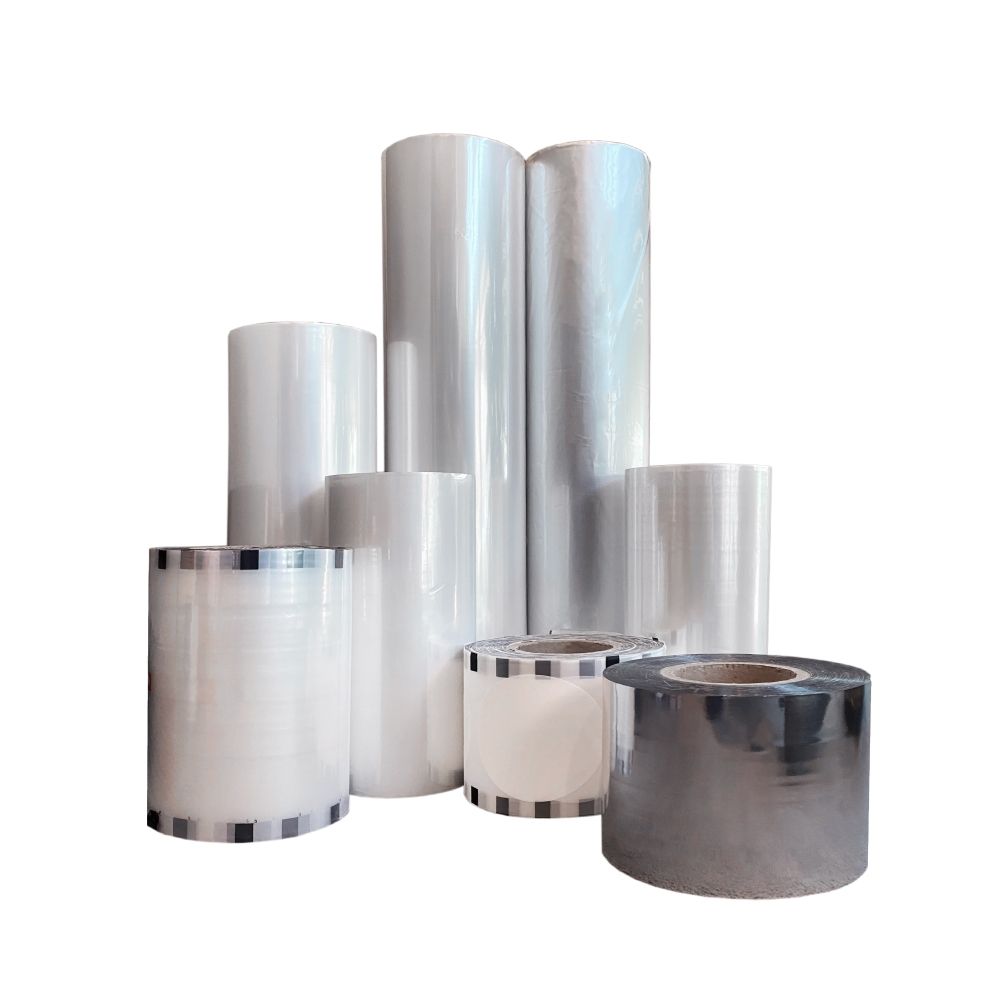 Sealing Film
PE film, PP film, Plastic and kraft paper packaging film
Sealing films is applicable to many kinds of containers, including cups, trays and bowls of different materials such as PP, PE Paper, PS, PET, etc. Our films have been tested through SGS's Food-safety Examinations and TÜV Rhineland Certification; providing that there are not any restricted, harmful and toxic substances left in our films.
---
Using sealing films instead of lids or tray covers could greatly reduce the required storage space for packaging material as well as the amount of waste generated from packaging. Each roll can seal thousands of cups or containers, which means that the cost per seal is minimum and the profit margin can be higher when selling your products.

※ Phoenixes also offer transparent film and blank paper film without pattern.
Material and Seal
PET-ES Film
140°C-160°C
ES Film
130°C-150°C
PP Film
160°C-180°C
PE Film
140°C-160°C
PP Cup
Peel-able
Peel-able
Seal-able
X
PE Paper Cup
Peel-able
Peel-able
X
Seal-able
PS Cup
Peel-able
Peel-able
X
X
PET / PLACup
Peel-able
X
X
X
* For reference only, take practicality as standard.
Phoenixes E-Catalog
Click to download the E-catalog.

Download
Have Any Questions ?
Call Us : phoenixes@phoenixes.com.tw
Thank You.
More Details
Sealing Film | Sealing Machine Supplier - PHOENIXES
Located in Taiwan, PHOENIXES MULTI SOLUTIONS INC. is one of the leading Sealing Film | sealing machine and plastic sealing film suppliers since 2000.
Besides sealing machines, PHOENIXES also supplies powder dispenser machines, fructose dispenser machines, sachet packaging machines with innovative designs. Also, our sealing films meet SUV, SGS food safety standards.
PHOENIXES has been offering customers high quality sealing machines with reasonable prices. Both with advanced technology and 18 years of experience, PHOENIXES makes sure customer's demands are met.