Tray Sealer
Tray sealer and packaging solutions
The medium sized tray sealer machine are designed for the packaging of bigger-sized containers, such as trays and bowls, or demands for higher capacity.
 
Molds on the machines are customized according to the sizes of the containers offered by clients.
---
We offer single, dual and multiple cavities of sealing machine.
Various types of sealing machine are available for any packaging choices.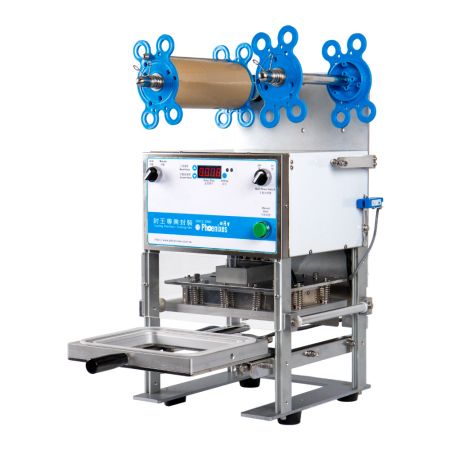 PH-39M
PH-39M é o modelo de máquina de selagem de bandeja de mesa mais econômico da Phoenixes,...
Detalhes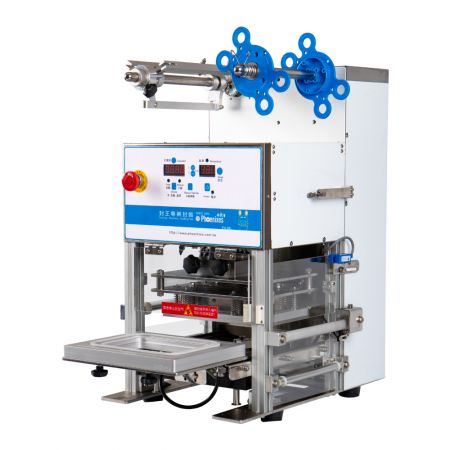 PH-59L
A PH-59L é uma seladora automática de bandejas de mesa, fácil de operar devido ao seu painel...
Detalhes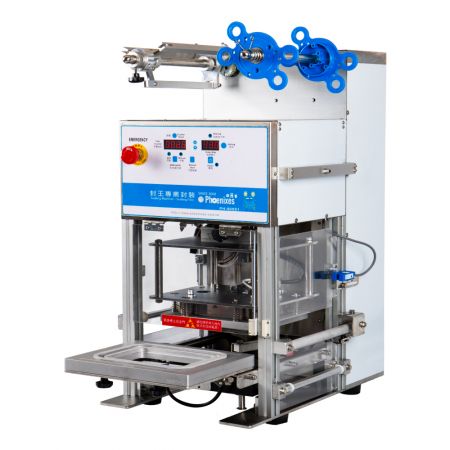 Série PH-900
Nossos modelos da série PH-900 são máquinas de vedação automática premium para todas...
Detalhes
Phoenixes E-Catalog
Click to download the E-catalog.

Download
Have Any Questions ?
Call Us : phoenixes@phoenixes.com.tw
Thank You.
Mais detalhes
Tray Sealer | Sealing Machine Supplier - PHOENIXES
Located in Taiwan, PHOENIXES MULTI SOLUTIONS INC. is one of the leading Tray Sealer | sealing machine and plastic sealing film suppliers since 2000.
Besides sealing machines, PHOENIXES also supplies powder dispenser machines, fructose dispenser machines, sachet packaging machines with innovative designs. Also, our sealing films meet SUV, SGS food safety standards.
PHOENIXES has been offering customers high quality sealing machines with reasonable prices. Both with advanced technology and 18 years of experience, PHOENIXES makes sure customer's demands are met.